News
Welcome to Mrs. Arnold's Third Grade Class!
I am so excited to have such a wonderful class this year!
We are having such a great year so far!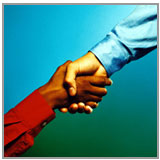 Announcements:

Spelling: Study spelling words and skills every night
Vocabulary: Definitions are on the back of the Family Times which are sent home in the PIRATE binder every Monday. (Students do not need to know how to spell the vocab. words.)
Math: Study basic addition and subtraction facts daily!