News
Click here to visit the portaportal. This portal will link you to Spelling City, vocabulary powerpoints, math games, etc.
Ms. Harding has worked hard to put together this portal and has allowed us to work from hers. :)
Go Math Student Edition can be accessed here.

Welcome to Mrs. Arnold's Third Grade Class!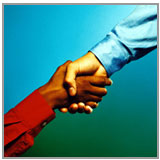 Announcements:

Spelling: Study spelling words and skills every night
Vocabulary: Definitions are on the back of the Family Times which are sent home in binder every Monday. (Students do not need to know how to spell the vocab. words.)
Math: Study basic addition and subtraction facts daily!